---
1. Siblings
April's Bio
Name: Hilda Gretchen April Parell
AKA: Mama and Sissy
Birthdate: 10/10/70
Age: 32
P.O.B.: Berlin, Germany
Species: Human
Hair: Dark blonde
Eyes: Brown
Height: 5'10"
Occupation: Accountant
Love Status: Single with one ex-husband
Likes: Daniel, Kathy, reading, candies, cooking, anime, manga, pajamas, TV, music, and rain
Outfit: White tank top, long dark blue jean skirt, and white and silver flat sandals
Van: Hercules
Animal Chibi: Dog
April is a headstrong soul. She watched over Kathy ever since she was a baby. April was the one who introduced her sis to rock. April had a mature mind at thirteen. After she finished high school, April met Arne and they dated for months. At nineteen, they got married. All seemed great at first. But Arne kept cheating on her. April tried to make her marriage work. Then, she became pregnant. It seemed like the answer. But it wasn't. The couple divorced after Daniel was born. Now April and Kathryn raise Daniel.
---
Jack's Bio
Name: Jack Hon Olafinesser
AKA: Jackie
Birthdate: 7/19/80
Age: 22
P.O.B.: Reykjavik, Iceland
Jack is Amethyst's older brother. She loves him to pieces. Jack cares for his sis like she was his own daughter. Amethyst followed her brother around constantly. He was even the one who taught her how to skate, drive, and got her into anime, manga, and Japan. Now, Jack lives in South Korea with his girlfriend, Cynthia.
---
Mai's Bio
Name: Mai Lan Trai
AKA: Bich
Birthdate: 3/5/94
Age: 8
P.O.B.: Ho Chi Minh City, Vietnam
Mai is Jasper and Quan's little sister. She is a little sweetie. Jasper protects her. Quan ignores her. Addi protects her too. Mai brings joy to everyone.
---
Pecola's Bio
Name: Pecola Hanna Lovebreed
AKA: Cola
Birthdate: 8/4/91
Age: 11
P.O.B.: Lorain, Ohio
Species: Human
Occupation: Student
Hair: Black
Eyes: Brown
Height: 4'11"
Love Status: Single
Likes: Dolls, pretty things, jewelry, Noiz, Shirley Temple, manga, Meredith, Tami, Choki, jump rope, cats, toys, and games
Outfit: Little red dress, light blue jacket, white stockings, black Mary Jane shoes, and a yellow hat with a pale blue ribbon around it
Animal Chibi: Robin
Pecola is Noiz's adopted sister under Tami. The girl had a rough childhood. Her father was an alcoholic and her mother was overworked. They all lived in a shabby apartment. Pecola believed she was ugly and wanted blue eyes to make her beautiful. She had no friends. Then, Noiz came along and befriended Pecola while in Ohio. She helped the girl feel great about herself. Noiz even battled Pecola's parents. The woman eventually adopted the girl as her sister. Pecola lives with Tami, Meredith, Kyo, Choki, and Todd.
---
Quan's Bio
Name: Quan Chien Trai
AKA: Quy
Birthdate: 1/27/89
Age: 13
P.O.B.: Ho Chi Minh City, Vietnam
Quan is Jasper's younger brother. He is training to be a priest as well. He has all qualities but there is one block: Addi. Quan has a HUGE crush on Polly's understudy. Now he has to choose between religion and love. Quan is very distant to Jasper and Mai. Jas wants her bro to live a normal life.
---
Todd's Bio
Name: Todd Jack Green
AKA: Tater Salad
Birthdate: 7/14/86
Age: 16
P.O.B.: Oklahoma City, Oklahoma
Species: Human
Occupation: Student
Hair: Dark brown
Eyes: Navy
Height: 5'5"
Love Status: Single
Like: Anime, manga, rock music, Christa, Poseidon, and causing chaos
Outfit: Baggy black t-shirt, dark blue baggy jeans, black sandals, brown fingerless gloves, and a camouflage headband
Animal Chibi: Shark
Todd is Noiz's adopted younger brother under Tami. He gives Tami grey hairs. He is the black sheep. The police know the boy too well! Noiz took Todd off the streets against his will. He smoke, snorts, and drinks all of the time. Todd fights constantly. Tami and Noiz are trying to set the boy straight. Todd and Rob don't get along all.
---
Nia Anetakis:
Age: 13
Nia is Mandras' younger sister. Mandras thought she was dead until T.J. and Nobu found her on Red Plum lane. Nia was being sold as a love slave. The men saved the young virgin by kidnapping her and taking her to the academy. Mandras was surprised to see his sister again. Nia and Shona are close.
---
Umiko's Bio
Name: Umiko Megumi Shigi
AKA: Lyla, Horsy, and Bunny
Birthdate: 2/1/79
Age: 23
P.O.B.: Sapporo, Japan
Species: Demimortal
Occupation: Writer
Hair: Lilac
Eyes: Brown
Height: 5'9"
Love Status: Single
Likes: Men, music, sake, Gorillaz, Oasis, partying, hentai, sex, anime, manga, Japan, shopping, picking on Miho, and fashion
Outfit: Pink sweater, black miniskirt, grey pantyhose, black high-heeled boots, and a red hair band
Car: Cayuse
Animal Chibi: Donkey
Umiko is Miho's older sister. They were both born on a farm. She and Miho fought repeatedly. Umiko is the girly one of the two. She had a typical childhood. Umiko got many dates in high school. She went to Tokyo University for college. Today, Umiko is a popular writer. She still picks on and fights with Miho. She hates Hankosa with a passion!
---
2. Loves
Cho's Bio
Name: Cho Michiko Uchiha
AKA: Cho-chan
Birthdate: 4/19/85
Age: 17
P.O.B.: Nara, Japan
Species: Human
Hair: Black
Eyes: Brown
Height: 5'5"
Love Status: Dating
Likes: Stanly, anime, manga, make-up, music, Sneaker Pimps, singing, tai-chi, art, green tea, Natasha Beddingfield, vegetables, and swimming
Outfit: Light blue and white Japanese-style schoolgirl uniform, white pantyhose, black leather dress shoes, a silver bracelet, and a big light blue ribbon in her hair
Animal Chibi: Yorkie
Cho is Stanly's girlfriend. She was the first person close to him. Cho is his cheerleader. She lives a normal life. Cho is her mother's saint. Her father is a business man and is away most of the time. Cho met Stanly at school when he was new. They became close friends. In time, she and Stanly fell in love and became a couple. Ann and Cho clash a lot.
---
Chris's Bio
Name: Christopher Andrew King
AKA: Chris, Big Man, and Black Dog
Birthdate: 1/29/60
Age: 42
P.O.B.: Charleston, South Carolina
Species: Human
Occupation: Cop and art student
Hair: Dark blonde
Eyes: Brown
Height: 6'4"
Love Status: Married
Likes: Ann, anime, motorcycles, manga, guns, hunting, fishing, samurai movies, comedies, action films, music, hot spicy food, Drew Carey, knives, Ryan Styles, Stanly, and baseball
Outfit: Black t-shirt, dark blue jeans, black boots, his dad's army dog tags, and his silver wedding band
Motorcycle: Spirit
Animal Chibi: Black lab dog
Chris lived a mediocre life. His dad was in the army. His mom worked two jobs to make end meet. Chris was happy throughout his child years.
At thirteen, Chris's father died of lung cancer. The boy became man of the house. He soon had to get a job to support his mother and his younger brother. At fifteen, Chris worked as a volunteer firefighter. He loved helping people so he decided to become a police officer.
At eighteen, Chris went to the police academy. He worked hard to get to the top. Chris graduated early.
In the spring, Chris met a girl named Paris and they married months later. A year later, they had twin girls, Apple and Honey. Chris and Paris lived an average life. That was until a Goth princess swept in.
Chris was called on duty to protect a young girl that was found near death floating in a river in the woods. Chris reported to the hospital and met Ann.
For months, Chris took care of Ann. She told him everything about her past. He decided to care for her even when off duty. In time, Chris fell in love with Ann and divorced Paris. In December, Chris and Ann got married.
Soon after that, Chris and Ann had their first child, Stanly, three years later. Then the next year, Bethany was born. Despite Ann's occasional depression spells, life was good. But tragedy struck.
While Chris took Ann on a date, Arsine and his boys broke into their house, beat and locked Stanly in the closet and killed Bethany. When Chris and his wife found their child dead, Chris vowed revenge.
As the years went on, Ann's depression grew worse. It was time to move away. But to where? The answer came to Chris while cleaning through Ann's things. He found some of her writings. He liked them so much. Then, Chris remembered Tokyo-Zion Academy's ad for more staff members and Japan was the answer. So he picked the family up and they moved to Japan.
Chris got Ann the job at TZA and moved on campus. Chris himself is now a cop in Tokyo. He and Stanly still have to protect Ann from the police and cult. Chris is currently studying how to become an artist.
---
Christa's Bio
Name: Christa Robin Louis
AKA: Chris
Birthdate: 2/10/86
Age: 16
Christa is Todd's girlfriend. She is bi-sexual and open-minded. Chris is a very passionate girl and completely strong. She will not stop until there is a difference in life. Christa is well-loved by everyone. She and Todd's relationship mirrors Noiz and Rob's in a sense.
---
Derek's Bio
Name: Derek Mark Sutton
AKA: Love and Boo
Birthdate: 8/13/84
Age: 18
P.O.B.: Chicago, Illinois
Derek is Jasper's boyfriend. He is a charming young man. The boy treats the priestess like a princess. Derek also respects her life as a priestess. He plans to marry her real soon.
---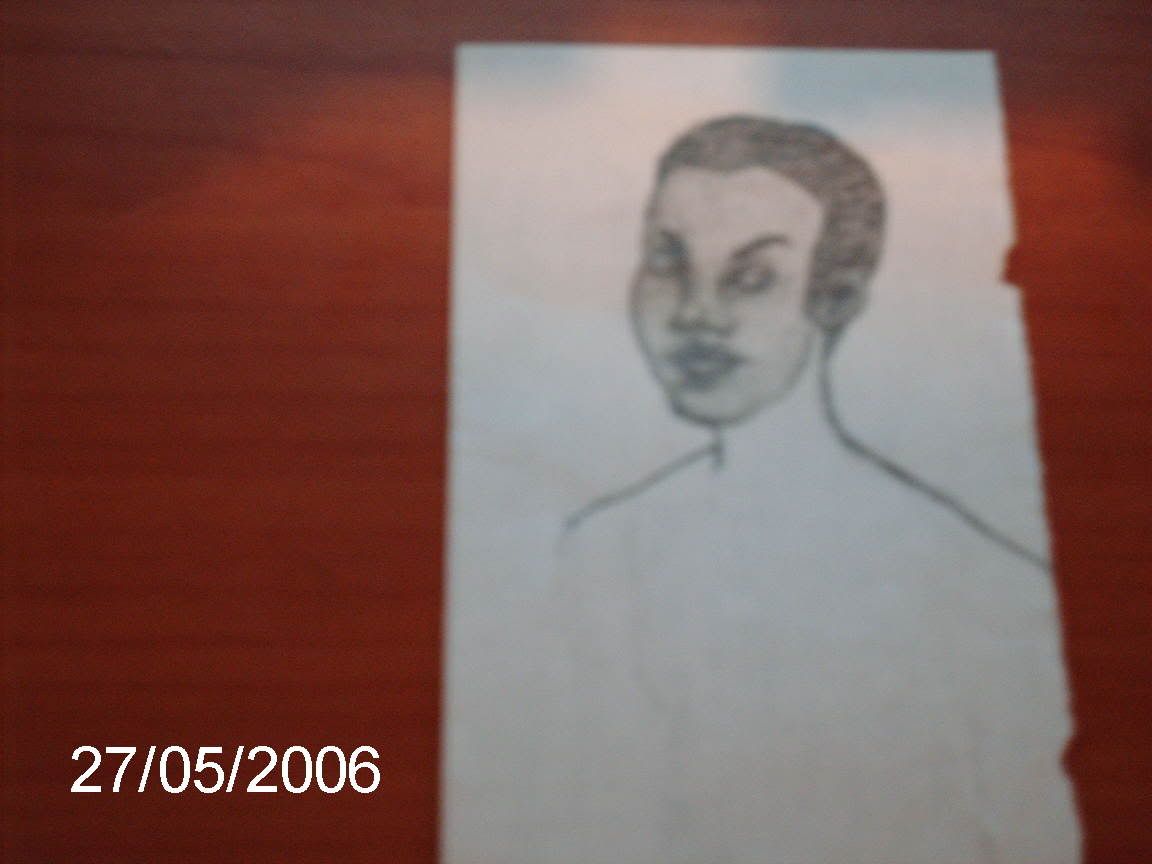 Kurt's Bio
Name: Kurtis Sebastian Davidson
AKA: Kurt
Birthdate: 8/12/85
Age: 17
P.O.B.: Charlotte, North Carolina
Kurt is Jamie's boyfriend. He hates being in one place for too long. Kurt convinced Jamie to travel around Japan with him. She didn't want to at first. But in time, she grew to like it. Kurt lived with his mom and grandpa. His mom dotes on Jamie all of the time. Kurt and his grandpa do not get along too well. The boy has a car named Talon.
---
Kyo's Bio
Name: Kyo Tenchi Oh
AKA: Kyo-sama
Birthdate: 10/4/54
Age: 48
P.O.B.: Kyoto, Japan
Kyo is Tami's husband and Choki's father. He is level-headed and the man holds the family together. He came from a powerful samurai clan. Kyo ran away from home when the clan began to fall apart. In high school, he met and fall in love with Tami. They later married and had a daughter. Life was great until the family was separated during the exile. Kyo, Choki, and Tami were reunited last Christmas. Kyo is firm and fair.
---
Lap's Bio
Name: Lap Fu Chan
AKA: Kung-Fu
Birthdate: 11/11/84
Age: 18
P.O.B.: Hong Kong, China
Species: 1/4 immortal
Occupation: Student
Hair: Black
Eye: Blue
Height: 6'3"
Love Status: Dating
Likes: Anime, video games, manga, cars, Sapphire, girls, J-rock, Hong Kong, night, vespas, and China
Outfit: Navy Tommy Hill figure t-shirt, baggy blue jeans, brown sandals, and blue-tint glasses
Animal Chibi: Beaver
Lap is Sapphire's boyfriend. He is witty and charming. The boy comes from a high-class family. He went to privates school all thirteen school years with straight A's. Lap was bored with his life until he met the fine-legged Sapphire on spring to Shanghai. They fell in love quickly. Sadly, Sapphire and Lap had to part for the rest of the year. But Lap found Sapphire again in Tokyo, Japan. He took a plane just to get to her. Now, Lap lives in the Kame dorm house with the college girls. He loves Suki to pieces.
---
Matt's Bio
Name: Matthew Charles Laurence
AKA: Matt and Matt-bear
Birthdate: 1/19/82
Age: 20
P.O.B.: Darwin, Australia
Species: Demimortal
Occupation: Security guard
Hair: Blonde
Eyes: Brown
Height: 5'8"
Love Status: Engaged
Likes: Anime, Liz, manga, driving, surfing, snowboarding, kids, soda, junk food, rock, Gwen Stefani, guitars, British comedies, No Doubt, Tae-Kwon-Do, and Foo Fighters
Outfit: Dark blue jeans, black t-shirt, brown leather sandals, and a brown leather jacket
Jeep: Thunder II
Animal Chibi: Dolphin
Matt is a girl's Australian dream. He is hot enough to melt wax. The boy was a bit nerdy growing up. He didn't score well with the ladies at first but when Matt showed his side, he became a potential lover. By high school, Matt's charm blossomed with him. Soon, ladies flocked to him left and right. He didn't find a date perfect for him until college. By freshman year of college, Matt met Liz and courted her. By junior year, he purposed to her and she accepted. Now, they live together in Tokyo.
---
Takeo's Bio
Name: Takeo Ichiro Yamaguchi
AKA: Stud and Take-kun
Birthdate: 5/27/80
Age: 22
P.O.B.: Osaka, Japan
Species: Human
Occupation: Heir
Hair: Black
Eyes: Brown
Height: 6'3"
Love Status: Dating
Likes: Miho, women, anime, manga, money, motorcycles, cars, music, the rich life, and lavish parties
Outfit: Black jeans, navy and brown kimono top, white tabi socks, and brown Japanese-style sandals
Car: Atlas
Animal Chibi: Dog
Takeo is Miho's boyfriend. He doesn't do much. In fact, he doesn't even hold a job. As Andi states, "He's only famous because he is the son of a famous artist!" She is clearly jealous of Takeo. Miho loves him to pieces. Even Umiko likes him. Takeo comes from a rich family and is to inherit 831,547,093.48 yen. He's not into clubbing.
---
Mandras Anetakis:
Age: 19
Mandras is Shona's love interest. She found him dying in the woods behind the academy while looking for herbs. He was shot and poisoned in battle. So his pals left him to die. But Shona came along and nursed him back to health. Thus the two falling in love.
---
Wes's Bio
Name: Wes Phillip Parks
AKA: Da Man
Birthdate: 7/27/84
Age: 18
P.O.B.: Tallahassee, Florida
Wes is Ruby's boyfriend. He is the dreamy bad boy that every girl wants. He certainly did a great job stealing Ruby's heart. They are hot and heavy. Wes maybe naughty, but he knows how to treat a lady. He will never cheat on a girl. Wes also owns a tricked out motorcycle called Lancer.
---
3. Children
Choki's Bio
Name: Choki Ai Oh
AKA: Cho-chan
Birthdate: 1/19/77
Age: 25
P.O.B.: Tokyo, Japan
Choki is Tami's daughter. She is a responsible angel. Cho got separated from her mother at age ten during the exile. They were reunited at Christmas years later. Choki helps Tami with her "angels".
---
Daniel's Bio
Name: Daniel Albert Parell
AKA: Dan and Danny
Birthdate: 8/12/91
Age: 11
P.O.B.: Bonn, Germany
Species: Human
Occupation: Intern
Hair: Blonde
Eyes: Brown
Height: 4'11.5"
Love Status: Single
Likes: Kili, anime, manga, heavy metal, Kathryn, Internet, computers, art, Beastie Boys, swimming, and knives
Outfit: Yellow and green t-shirt, baggy blue jeans, and black sandals
Animal Chibi: Eel
Daniel is April's son and Kathryn's nephew. He is a bright boy. Both April and Kathy are proud of him. Danny admires him highly. Dan has an interesting life. His dad left when he was Dan had many odd dreams. Turns out, he was a prophet. April knew and kept it a secret until the boy was eleven. Daniel has a crush on Kili.
---
Justin's Bio
Name: Justin Aaron Ewell
AKA: Alli
Birthdate: 5/17/99
Age: 3
P.O.B.: Seattle, Washington
Justin is Joise's son. He is a bomb of cuteness. Too bad Joise doesn't treat him like so. She ignores the kid. Maybe because they were together for a short time. Maybe Joise doesn't care. Either way, Justin wants to be with his mother. He like animals.
---
Stanly's Bio
Name: Stanly James King
AKA: Chief, Stan, and Stan-man
Birthdate: 11/23/85
Age: 17
P.O.B.: Charleston, South Carolina
Species: Human-demon mix
Occupation: Student
Hair: Dark blonde
Eyes: Grey
Height: 5'6"
Love Status: Dating
Likes: Cho, anime, motorcycles, manga, hunting, guns, knives, ghost stories, music, vampires, fishing, cars, kitsune, and myths
Outfit: Dark blue t-shirt, baggy jeans, black sneakers, black baseball cap, red sleeveless jacket, and his grandpa's silver army bracelet
Motorcycle: Raptor
Animal Chibi: Kitsune
Stanly almost is like Ann in a sense. His life is nearly hard. But Ann wasn't as abusive as her mother. Stan tries to find a religious state of mind since his mother doesn't have one due to his grandma. Stan did have an normal life at first. He did see Ann cry occasionally. But she healed up quickly when she saw him and Bethany. Stan always protected his sister closely. But one night, he failed.
Ann and Chris went out on a date on July seventh and left the kids with a baby-sitter. Stanly was nine at the time. The baby-sitter was running late. The kids waited patiently. When it got too late, Stan and Beth went to bed. Then the trouble came.
Arsine and his thugs broke into the house and attacked the kids. Stanly was beaten to unconsciousness and locked in the closet. Minutes later, the baby-sitter arrived and Stanly came to. When he heard the sitter, the boy pounded hard on the door. The baby-sitter found Stanly and got him out. They found Bethany drowned to death and bound by her hands in the tub.
Life after that was harsh for Stanly. Ann slapped him around more often. Stanly was picked on at school because of Ann, her depression, and her past. The adults in the town told him they'd love to see Ann in prison for her life in the cult. Things were so bad for Stan that he almost considered suicide. But Chris got him out of the sorrow pool. When the family moved to Japan, Stanly was happy again.
Stanly lives a great life now. Ann still hits him, but he doesn't care. Stanly has better grades and a girlfriend named Cho now. He and his dad still have to protect Ann and help her get better. Stanly goes to therapy for help more often.
---
Ume's Bio
Name: Ume Aika Benson
AKA: Ume-chan
Birthdate: 6/25/71
Age: 18 months
P.O.B.: Tokyo, Japan
Ume is Noiz and Rob's kid. She came into existence out of revenge. Good Noiz got tried of Bad Noiz beating up on her all the time. So the angel kitty read some demon hunter books. She came across an interesting fact: if the host produced a child, their demon's power would decrease by 75%. This lead GN to switch Noiz's birth control with a placebo. And in October, Noiz found herself pregnant. BN was pissed! She tried to attack her sister every chance she got, but to no avail. GN had made a powerful shield.
Then nine months later, Ume was born. She has been the joy in her parents' lives ever since.
---
Andrea's Bio
Name: Andrea Viola Li
AKA: Vi and Ann
Birthdate: 5/30/50
Age: 52
P.O.B.: Osaka, Japan
Andrea is Rob's sire. She is a tough woman. She dotes on Noiz and Ume a lot. Ann and Tami are close friends. She does everything in her power to keep her son and his wife together.
---
Daryl Wilcox:
Age: 39
Daryl is Louise's ex-husband. He and Louise were once happily married. But Daryl kept cheating on her. Lou couldn't take it anymore, so she filed for divorce. Now, Daryl wants her back. He is a HUGE pervert!!!
---
Tami's Bio
Name: Tami Kayko Oh
AKA: Momma
Birthdate: 2/9/56
Age: 46
P.O.B.: Kyoto, Japan
Species: Human
Hair: Black and grey
Eyes: Brown
Height: 5'10.5"
Love Status: Married
Likes: Noizchild, Aden, Choki, Kyo, Pecola, Todd, Plum, spring, cherry blossoms, the lake, summer, cleaning, Japan, classic music, cats, and books
Outfit: Black and gold kimono, white tabi socks, gold obi, and black Japanese-style sandals
Animal Chibi: Lobster
Tami is Noizchild, Aden, Pecola, and Todd's sire. She loves her children to pieces even though they drive her crazy. Tami had to grow up fast. She had to because her mom had bone cancer and her dad died when she was born. Tami fought hard to survive. She had to. The price of it? Tami wasn't a child.
At sixteen, Tami met Kyo. They became close friends. At eighteen, they fell in love. At twenty, Tami married Kyo in the spring. A year later, Tami gave birth to daughter Choki. It was strange for her at first. But then, Tami loved it.
But fate stabbed her in the back. During the exile, Tami was separated from her husband and daughter. After the exile, she was alone.
But years later, she took in her adopted children and she felt better. In 2071, Tami was reunited with Kyo and Choki. She acts strict towards everyone younger then her.